Bangalore is the city of youth, a place where the youngsters come to pursue their long-shot dreams to achieve big. It is already a bustling IT hub with international companies spanning offices in this city. If you are new to Bangalore and want to explore this place, this is the blog for you. These are some of the best place to visit near Bangalore :
Chikballapur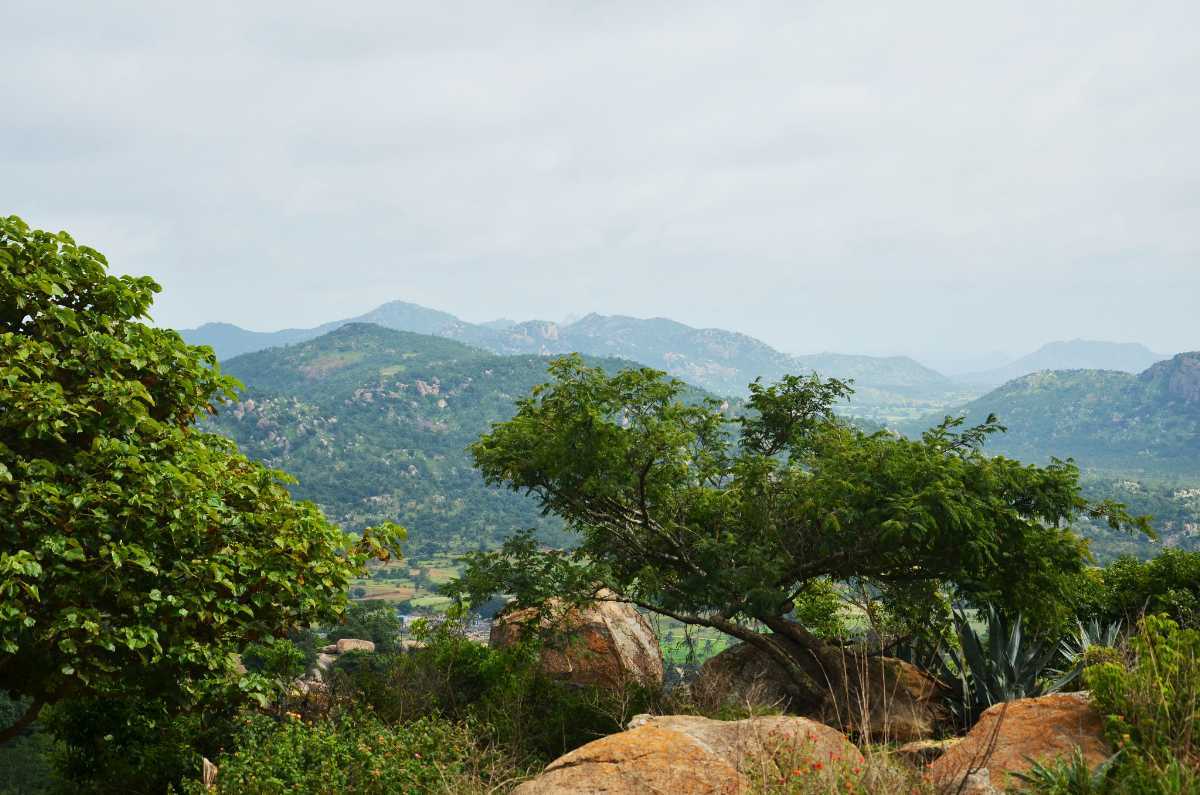 It is famous for rock climbing and sightseeing and located 59 Km from the city. It is the closest go-out spot around Bangalore and is rated as the best place to visit near Bangalore. It is a place surrounded by 5 hills and is famous for trekking, exploring, and hiking. If you are seeking a natural getaway, then this is the best place to hang out. It is a breathtaking place known for its incense industry and silk. Apart from the perfect place for a retreat, it makes for a small spiritual getaway.
Shivagange
It is a scenic beauty known for trekking and sightseeing. It is at 60 km from the main city and takes as long as 1 hour and 20 mins to get there. It is one of the best places to visit in Bangalore and known for the pilgrimage and adventure spot. If you are about adventure, Shivagange makes for a great trekking place.
Savandurga
Yet another spot for trekking and rock climbing. It is located at 60 km from the city.  It is considered to be as one of the largest monolith hills in the lands of Asia. It has many temples around its foothills and has the view of the serene Arkavathi River.
Balmuri and Edmuri Waterfalls
It is a beautiful waterfall located 136 km away from Bangalore. These are beautiful falls that are formed by the construction of the dam across Kaveri River. In addition, it is covered by the lush green lands, which make it the perfect spot for a picnic.
Mysore
Does the beauty of the old age palaces stimulate your senses and jolts it back in time? Mysore is known as the city of palaces and it about 143 km away from the city and has a rich cultural heritage for the visitors to enjoy. Mysore has many getaway places like the Brindavan gardens, Jaganmohan Palace, and the St. Philomena's Church.
Horsley Hills
It is nearly 153 km away from the city and stands as the quaint hill station with rich flora and fauna. It is the ideal getaway spot far from the city and provides an alternative for the hustle bustle of the city. This area is spread over 8 acres and is known popularly for the 'World's biggest Banyan Tree'
Yelagiri Hills
This place is a three hours drive from the city and is widely known for its greenery. It is a small hill station in the district of Vellore. It is a quiet and beautiful place for a short weekend getaway. You can go for trekking and hiking. There are other areas near this hill station such as the Nilavoor and Punganoor lake.
In brief, these are some of the best place to visit near Bangalore, which can be enjoyed with friends and family. Moreover, there are many resorts to stay at which provide an experience that brings you closer to nature.